Archive for June 8th, 2014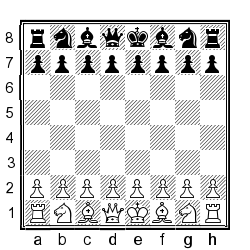 Needed a few chess diagrams, but screen capturing from chess software does not look good and requires a lot of silly post processing, not to mention time required to put all pieces in order. That's how a little project of mine was born, FEN-to-Image takes your position in a well known FEN format and returns the beautifully looking diagram with all the pieces.
Board size and layout are configurable, output format now is fixed to .png, but could be anything like .jpg or .gif if someone needs that.
Images are heavily cached, to reduce the load on the server. By my rough calculations it could easily serve about 10-20 hits per second. Not much, but how many chess players are going to use it?